Requesting a Trial License
In order to make use of all the features of the product, you will need to request a FREE 15 day trial license.
When the application starts you should be presented with the following dialog: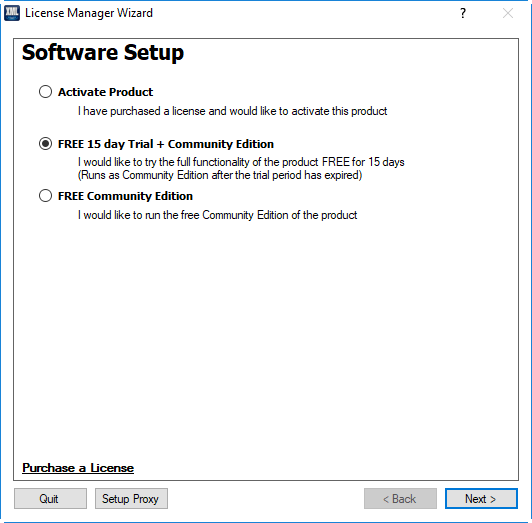 Ensure 'FREE 15 day trial + Community Edition' is selected and click 'Next >'
If you have a connection to the internet, then the request will be made automatically, and your product will be activated.
After the FREE 15 days trial, the product will continue to run under the Community License
If an errors occurs then see Trouble Shooting.